Here's An Inspiring Story Of A Cleaner Who Made Her Sons Top Officers – Indiatimes
Sumitra Devi cleaned the streets of CCL township of Rajrappa, Jharkhand, for 30 years and none living in the colony could have ever thought that her retirement would be so special that people would bow before her in respect on the last day of her service.
On her retirement, her colleagues and neighbours made some arrangements to bid her adieu. There was nothing special and it was quite like another fourth grade employee retiring, until the arrival of three cars that change the scene altogether.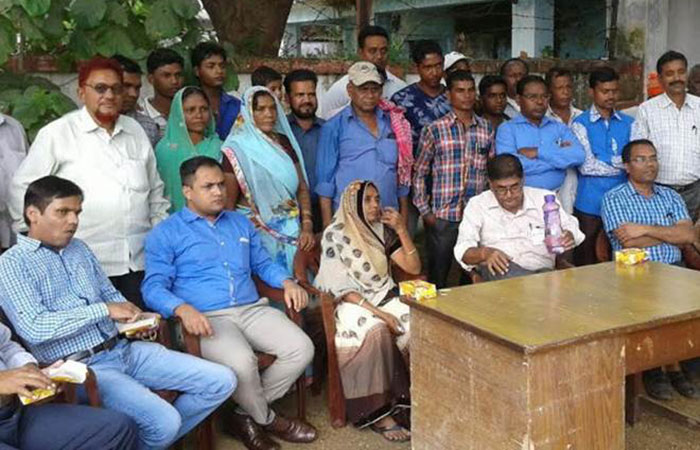 IndiaSamwad
The first car with blue beacon caught everybody's attention, it was the District Collector of Siwan, Bihar touched his mother Sumitra Devi feet.
Soon, the gentlemen who got down from other two cars followed the DC.
Sumitra's elder son Virendra Kumar is a railway engineer, her second son Dhirendra Kumar is a doctor and her third son Mahendra Kumar is now the district collector of Siwan district in Bihar.